Importing From Your ESP
Send an email to your Parcel workspace from anywhere
Importing an email is as easy as sending an email. Send an email to your workspace's import address to have that email magically imported into Parcel.
Navigate to workspace settings by clicking on your workspace name, and then Edit Workspace.
Copy your import email address. Each workspace has its own import address.
Send any email from anywhere to the import address, and that email (including HTML, Text, and AMP) will appear in your workspace in a top level folder called Imported from Inbound Email. The newly created email in Parcel will inherit your sent email's subject as it's name, with a timestamp appended.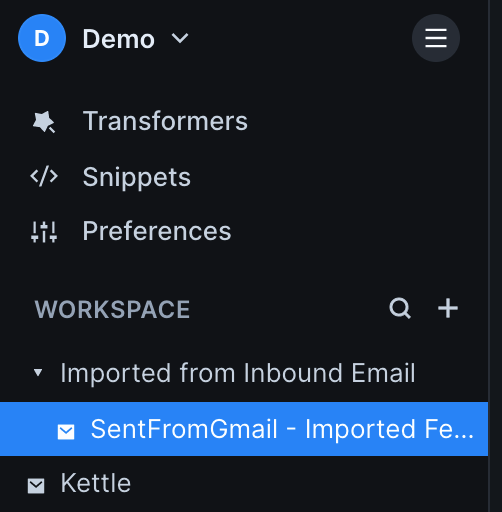 ---