Multiple Previews
Explore your email on different screen sizes
It may be helpful to visualize how your email looks across various screen sizes. In the upper right corner of the Preview, click the Layout button and then select Card. You'll have the option to create separate previews with common device screen sizes. Note that Live "device" previews are actually just previews rendered at the specified screen dimensions. For real device previews, see Inbox Previews. You can easily differentiate between Live and Inbox previews by the colored label on each option.
All of the Live previews will update automatically whenever changes are made to the email. You can view previews for HTML, Text, or AMP by switching to that tab - the previews will update to match. Inbox Previews only display the HTML/MJML part.
Rearrange the previews however you'd like.
Maximize any preview to view it more closely. Minimize it to return to the Card/Grid view.
Select different previews at any time by clicking the Choose previews button.
You can apply Visual Impairments, Image Blocking, and Dark Mode to each separate preview individually (with the buttons at it's border) or to all previews at once (with the buttons above the full preview window). Screenshots can similarly be taken of individual previews or all of the previews at once. If you take a screenshot of all of the previews, you'll get a zip file containing each image.
Switch between Grid and Card view via the view buttons at the top of the preview.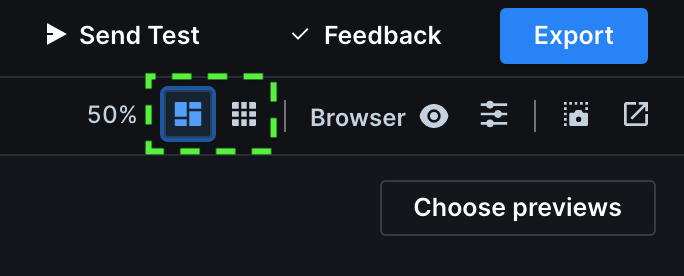 Card view displays each preview (both Live and Inbox) side by side in a single row. Each card is displayed in the dimensions and aspect ratio of it's device. Zoom out to see more cards at once. Scroll inside any card and all other cards will scroll to the same position. Click the "Maximize" button above any card to view that preview individually.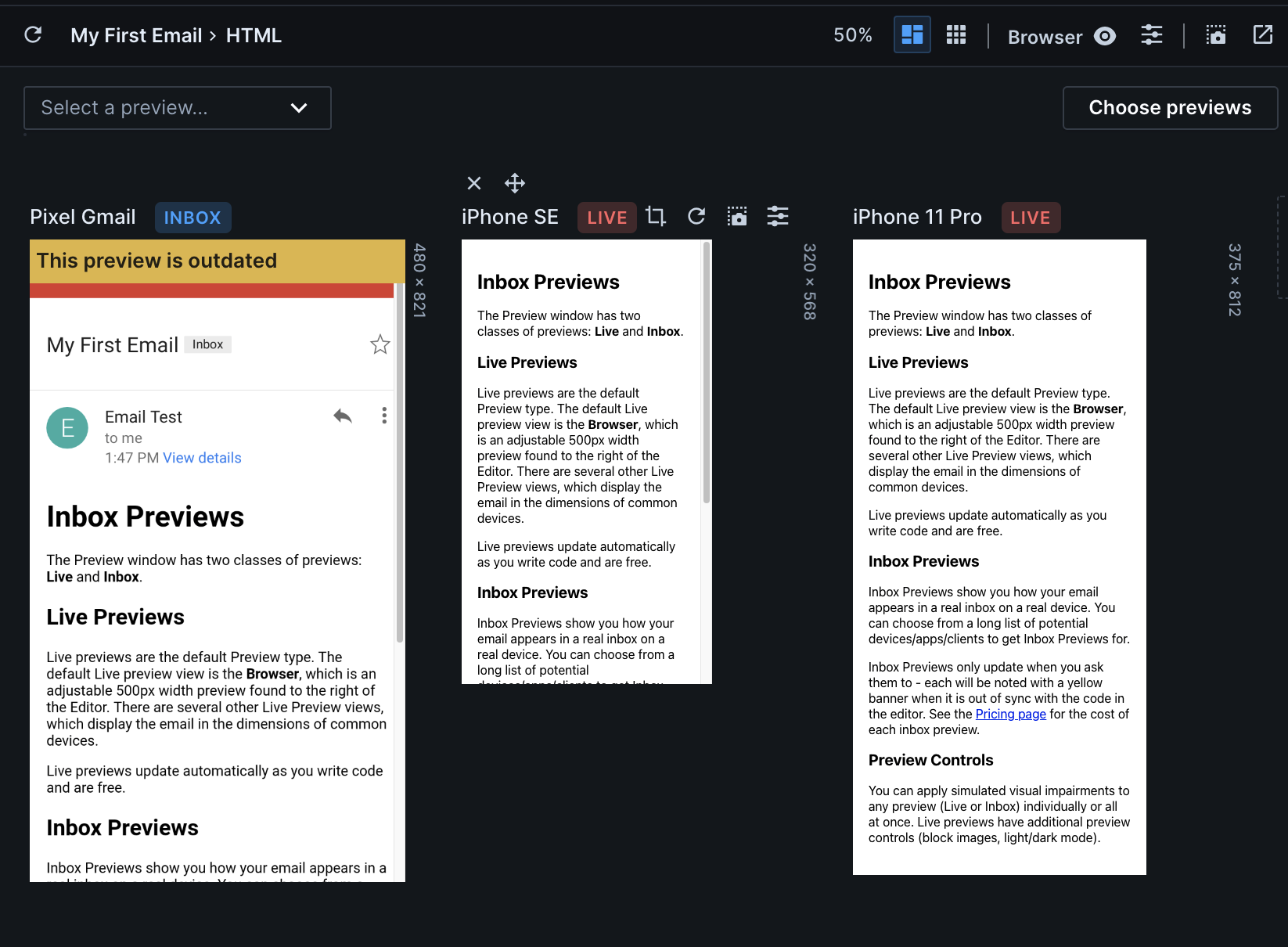 Grid view displays each preview (both Live and Inbox) as squares in a grid. Each preview is displayed as an equal sized square. Click on any preview to look at it individually.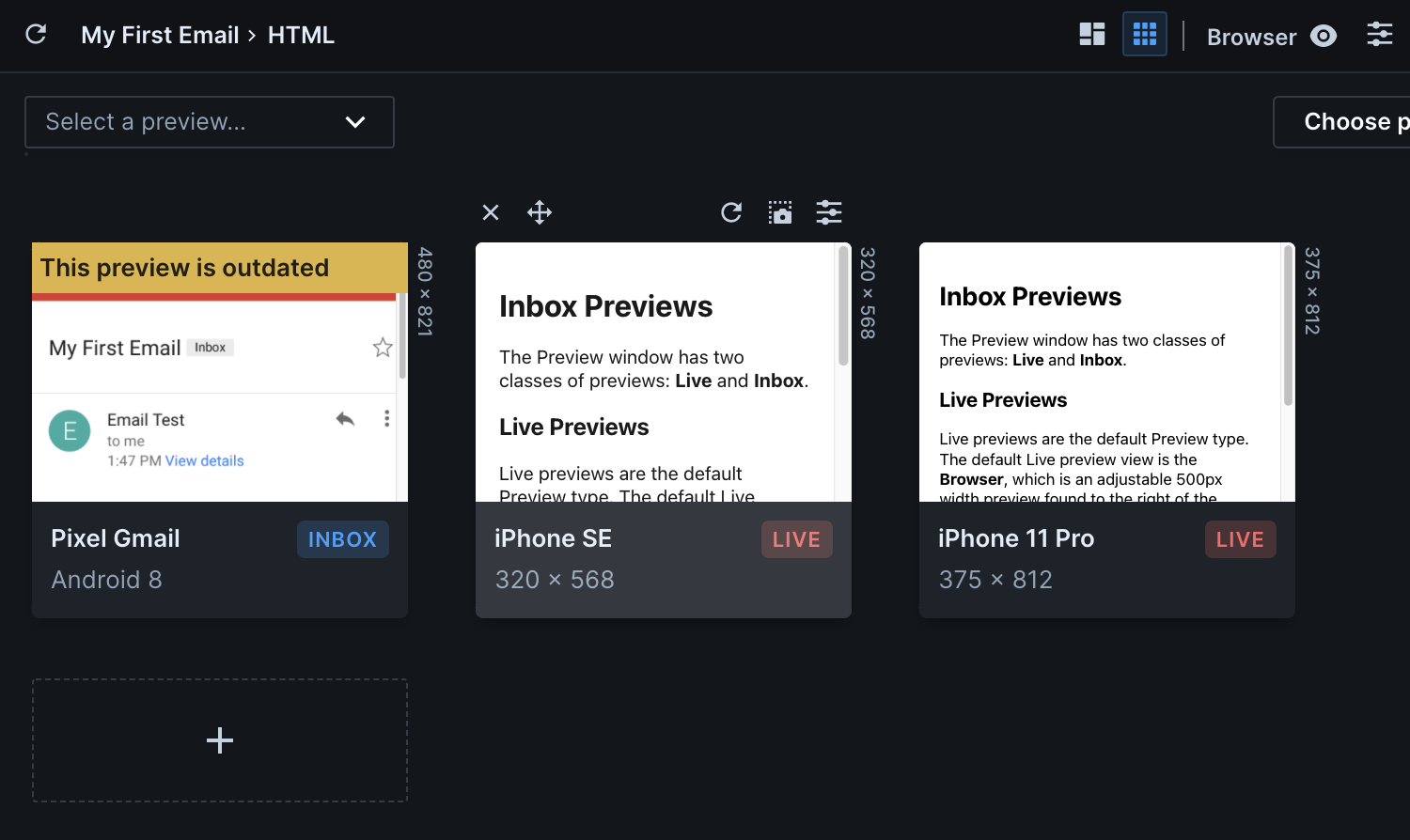 In both views, there are preview specific controls above each preview. Use these to remove, rearrange, or refresh the preview, take a screenshot, or apply a visual impairment.
---